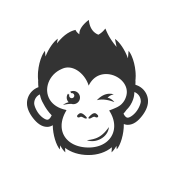 Information
Hourly rate: €59,00
Category: Experts
Developer: Shopmonkey
Shopmonkey
Description
Read on!
In the fall of 2009 we fell for Lightspeed (SEOshop). We started out as users ourselves. As one of the first to do so, we became Lightspeed-partners. Now, with over 600 webstores, we are Platinum Partner. The highest rated and most experienced.
Our expertise
We are trained and are highly experienced with Lightspeed. Virtually any adjustment can be done by us. Building external links and/or functions via API is a piece of cake. Besides having the knowledge of adjusting and realizing, we are experienced in working in a webstore ourselves. Throughout the years we have managed a ton of shops of our own, including ones on the platform of Lightspeed.
This is how we work!
We always hear out your specific wishes as a customer, and , if needed, add to those wishes with our expert input. When consulting us via e-mail, please formulate your wishes so we can make an estimation of time (and price). We are not a pay-first service, you only pay for the actual finished product. Speed is one of our virtues and we frequently carry out small adjustments within one day. Creating a complete customized shop is done in two weeks.
Always Responsive!
Nowadays, having a responsive shop is a must. We make sure that any customized adjustment we make for responsive shops, we also keep responsive. Same goes for any customized shops we build.
Het Clean Thema
After much persistence we've launched our own theme! Different from the rest and not a dime a dozen theme, in our humble opinion. Curious? Click here!
Why Shopmonkey.nl?
Inexpensive

: For the benefit of Lightspeed customers we charge a reduced hourly rate of €59 ex VAT. We are not a pay-first service, you only pay for the actual finished product!

Efficient

: We can honestly say that we are number one when it comes to experience. Because of this we can make customized adjustments in little time (and are therefore less expensive).

Fast

: During workdays within 2-3 hours response to your request! Small adjustments are generally done within a day.

Experiences

: We appreciate our customers and our customers appreciate us! Customers give us a rating of 9.9 (five stars!)
What have we done so far?
Just about everything. We build complete shops/designs, but also have an exceedingly strong technical side to us. To give an example, we have built modules that we can use to automatically set thousands of redirects, automatically send orders to suppliers, quotation forms on the product page, and much and much more.
Check out our facebookpage to get an impression of our previous work. Every Friday CASE FRIDAY
A few shops we've worked for:
Images