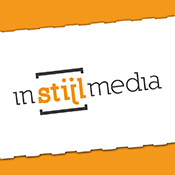 Information
Category: Experts
Developer: InStijl Media
InStijl Media
Description

We specialise in SEOshop-customised templates and design. With our PR/marketing expertise, we also know how to generate a boost to your turnover.

We have introduced three successful SEOshop templates. These templates have many technical delights and are available for only €7.50, 10,- & €11.95 per month in the Themestore of SEOshop.

See our SEOshop templates.
Template: InStijl Media DeLuxe ( Winner! best of 2014! )
Template: InStijl Media
Template: InStijl Media Supreme ( Thema from 2015 )

Have a look at the following selection of webshops we generated.

Contact

Curious as to how we put your webshop on the map? Please feel free to contact us to learn about your options.
We like to get in touch with you.

Visiting address
InStijl Media
Mors 11c
NL - 7151 MX EIBERGEN

Postal Address
InStijl Media
Postbus 53
NL - 7150 AB EIBERGEN

T +31(0)88 023 33 55
F +31(0)88 023 33 56

Images