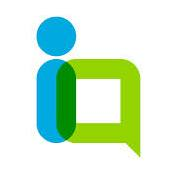 Information
Category: Experts
Developer: IQ Leads BV
IQ Leads BV
Description
IQ Leads is your SEOshop partner & specialist when it comes to online marketing. We ensure an optimal visibility and findability of your SEOshop webshop in the organic search results of the Google search engine. Hereby we create a maximum flow of visitors to your webshop. Through the proper use of our internet marketing strategies, you turn those visitors into paying and returning customers!
Whether it is about search engine optimization (SEO) for your SEOshop, setting up and managing your online campaigns such as Google AdWords (SEA), optimizing your backlink profile or for building a new website or webshop from scratch, IQ Leads is your business partner when it comes to online marketing!
With more than 20 employees, IQ Leads is a rapidly growing & service oriented organization that focuses on leadgeneration via the internet. We do this from our beautiful office in the centrally located Alphen aan den Rijn. Despite our rapid growth, IQ Leads is particularly known for our personal touch that we have with our ​​clients. Not for nothing are we"The best performing Internet Marketing Agency of the Netherlands" and we are very proud of that!
As a full service internet marketing agency and Google Partner, we have the right specialist in-house for all your online needs. Our experienced developers can provide you with a perfect responsive website or webshop and our internet marketers are all Google Analytics & Google AdWords certified to give you the best offer in terms of Google. Together with our social media specialists, link building experts and content writers, IQ Leads is your ideal SEOshop partner! So please contact us today and ask about the possibilities for gaining online success!
IQ Leads is your SEOshop partner for getting more visitors, more customers and more sales!
Our specialties:
Google Search Engine Optimization (SEO)
Linkbuilding
Google AdWords campaigns (SEA)
Development: (e.g.: SEOshop, Magento, and WordPress websites and webshops)
Design: (e.g. SEOshop templates)
Social Media Campaigns
Advice & support
Images