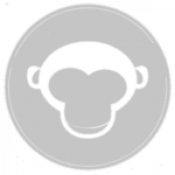 Information
Category: Experts
Developer: CMDC
Support
CMDC
Description
You can contact us for anything and everything, as long as it is digital. We can manage a lot ourselves but we also work with partners who have more expertise in certain areas. This allows us to provide all-round work in all specialties.

We are fond of building intelligent systems such as inventory systems which doesn't only give the client its information but also its related dealer network. Always up to date and accurate. Or smart invoice systems that takes into account that a customer can sometimes have multiple companies and on behalf of them wants to bill through multiple entities, where he still maintains the overall view of his accounting.
Reservation systems for gyms with smart payment modules, or just very cool responsive websites for the big players in the fashion industry ...
And of course .. Apps !! Yes mobile websites and native apps ... we do it, it's cool!

Whatever comes our way, didn't come there for nothing, and that's where we go for. Preparation lies in the planning, How much should we do, what can we expect from you and when should it be ready? Drafting good wireframes, solid technical documents and super well testing is key.. and we have become pretty good at that because you get nowhere without it...
Images