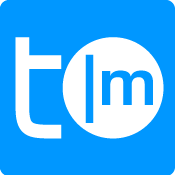 Information
Setup rate: €199,00
Category: Experts
Developer: totalli
totalli
Description
We're e-commerce specialists for the Lightspeed eCom platform: we design, develop and configure tailor-made webshops and themes for Lightspeed. Our mission: to deliver user-centered webshops that strengthen customer loyalty and where a perfect customer journey is the main goal.
We've got several years of experience with the Lightspeed eCom platform, starting in 2011 as one of the first partner to build themes. In the meantime we build several custom made webshops for Lightspeed clients; to mention a few:
Please visit our website www.totalli.nl for further information and our portfolio.
Our themes:
Contact
Interested to hear what we can do for you? Contact us:
totalli t|m e-commerce
phone: +31 78 369 0 555
cell phone: +31 624 93 72 79
e-mail: info@totalli.nl
Images