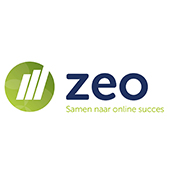 Information
Category: Experts
Developer: Zeo | Online Marketing Bureau
Zeo | Online Marketing Bureau
Description
A webshop doesn't automatically mean business. Zeo's online marketing specialists help maximize your webshop success with online advertising, search engine optimisation, social media campaigns and conversion optimisation!
Zeo is your team of online marketing experts. Together we work on online marketing campaigns, websites and webshops that integrate seamlessly with your online marketing goals. As online marketing agency we commit our services to maximize your online return on investment. Our specialists make sure we always take a personal approach.
Our services:
Would you like to meet our online marketing experts? Don't hesitate and contact us! Or have a look at our online marketing references.
Images